Unparalleled Privacy
Serenity and Style
This limited collection of 22 Sordo Madaleno-designed estates is framed by verdant, privacy-enhancing jungle foliage and overlooks the rolling greens of Corasol's world-class golf course crafted by Nick Price. These legacy Riviera Maya sanctuaries are brimming with modern interiors that open seamlessly to grand outdoor living spaces.
Organically Inspired Design
2,000+ Square Feet of Outdoor Living Space
Inspired by nature and designed to provide total peace of mind, the Palm Villa Estate Homes offer owners a world of well-being.
Choose Effortless Design
and Endless Possibilities
Select from two four- to five-bedroom floor plans and a number of layout designs. Create a space to suit your unique needs, ranging in size from 6,071-6,264 square feet.
Estate Home A
5 Bedrooms
Three levels
6,265 Total SQ FT
Outdoor terrace with swimming pool
Top level terrace with hot tub
Ground Level
First Level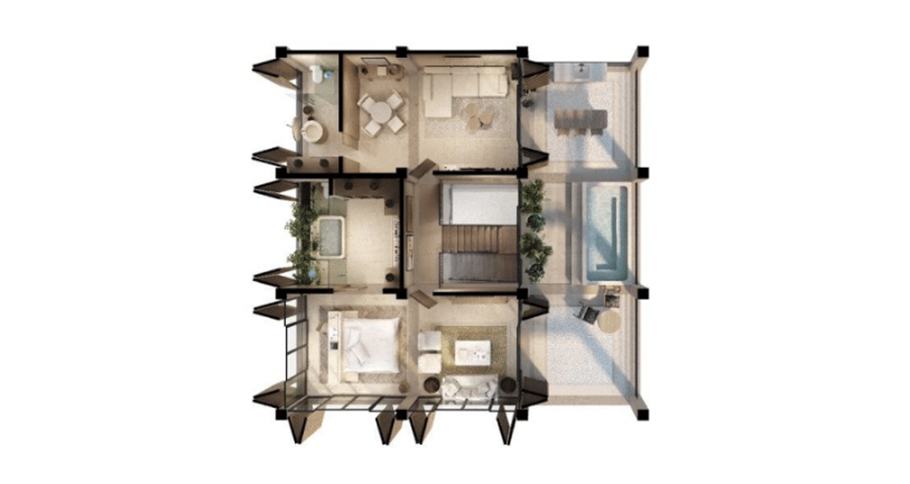 Second Level
Estate Home B
4 Bedrooms
Three levels
6,264 Total SQ FT
Expansive golf course and lake views
Outdoor terrace with swimming pool
Ground Level
First Level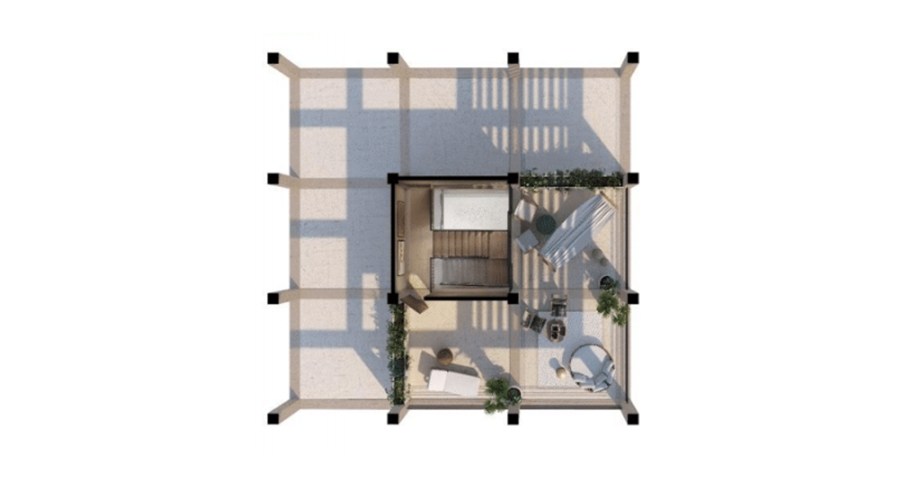 Second Level
Estate Home B
4 Bedrooms
Three levels
6,264 Total SQ FT
Expansive golf course and lake views
Outdoor terrace with swimming pool