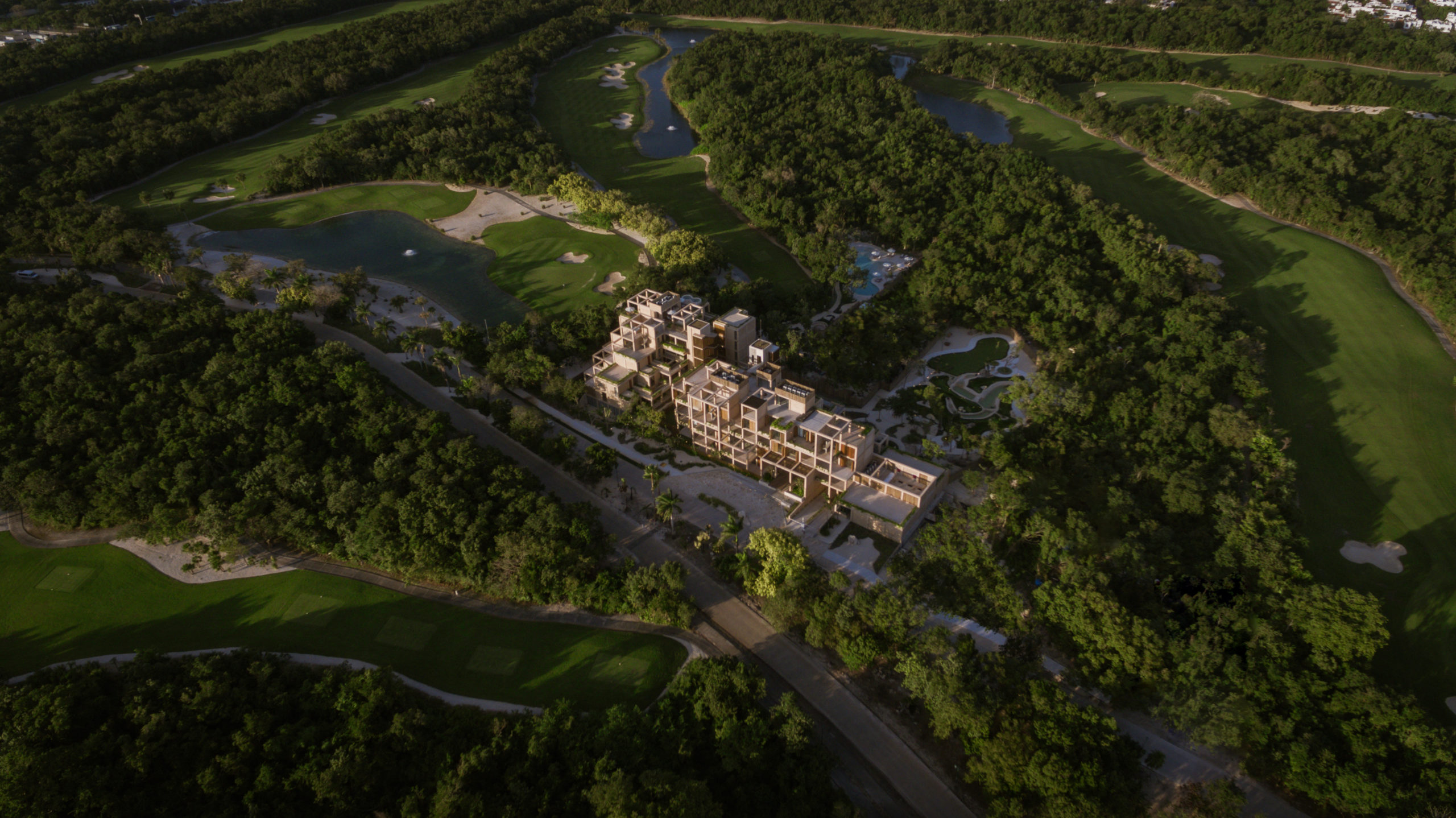 An Epic Jungle Oasis
for the Whole Family
Immersed within and inspired by its serene jungle surroundings, this Sordo Madaleno-designed Village invites residents to enjoy an abundance of family-friendly resort features. The modern indoor/outdoor residences boast sweeping lake and golf course vistas, an array of owner-exclusive amenities and ultra-convenient, lock-and-leave vacation rental services.
Amenities That Anticipate
Your Every Desire
Start a new adventure every day at The Village, which offers 12 acres of extraordinary all-ages activities and impressive services, including dedicated clubs for kids and teens, a mini golf course, pools, gyms, a yoga garden, community fire pits, cafes and much more.
Six Inspired
Floor Plans
Residences range from one to four bedrooms and 925 to 2,690 square feet, each with breezy, modern floor plans, organically-inspired finishes, state-of-the-art appliances and extended open-air terraces.
Apartment A
1 BEDROOM
1.5 BATHROOM
750 INTERIOR SQ FT
104 EXTERIOR SQ FT
854 TOTAL SQ FT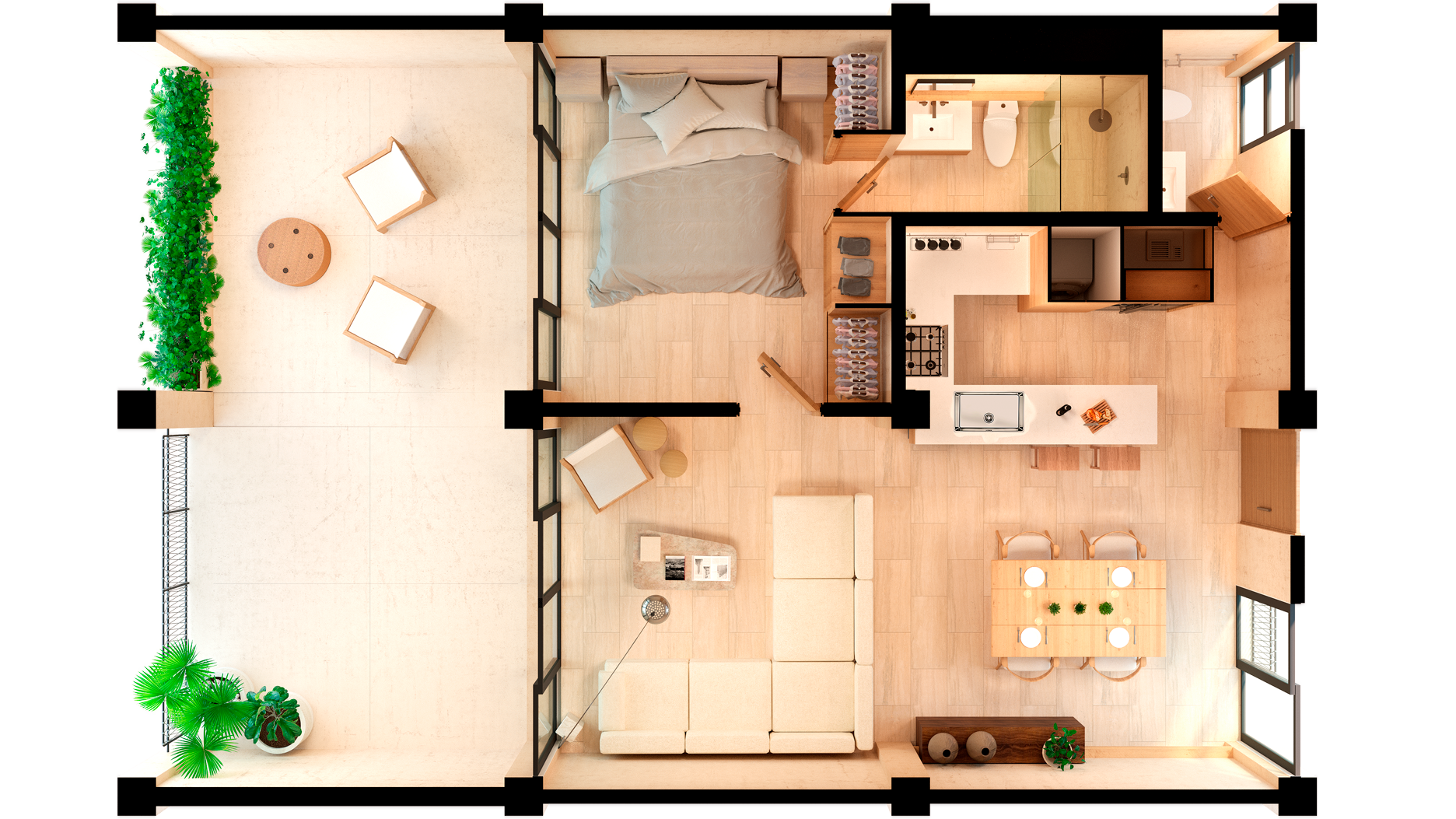 Apartment B
2 BEDROOMS
3 BATHROOMS
1,227 INTERIOR SQ FT
183 EXTERIOR SQ FT
1,410 TOTAL SQ FT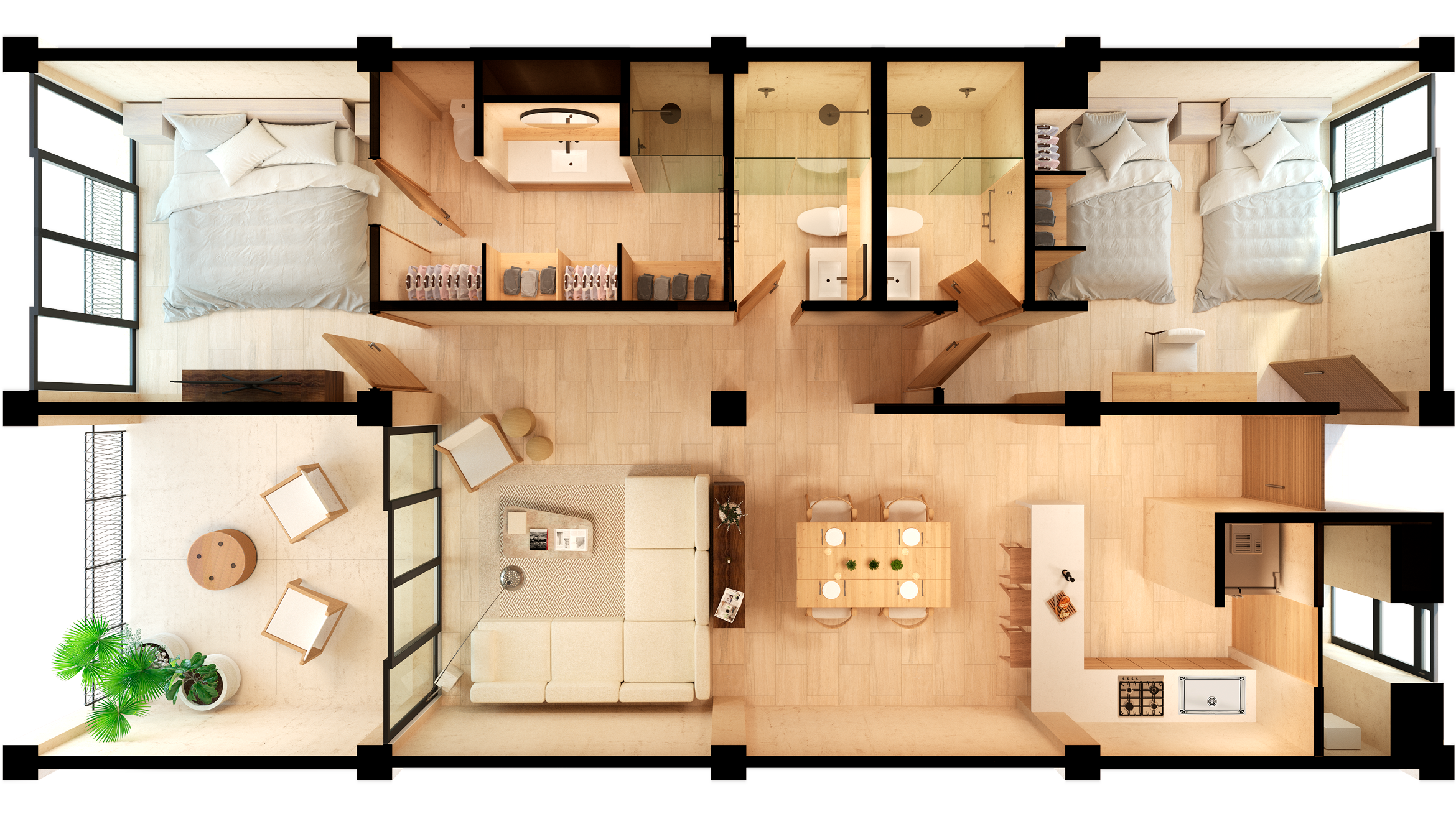 Apartment B
2 BEDROOMS
3 BATHROOMS
1,227 INTERIOR SQ FT
183 EXTERIOR SQ FT
1,410 TOTAL SQ FT
Apartment C
2 BEDROOMS
3 BATHROOMS
1,399 INTERIOR SQ FT
194 EXTERIOR SQ FT
1,593 TOTAL SQ FT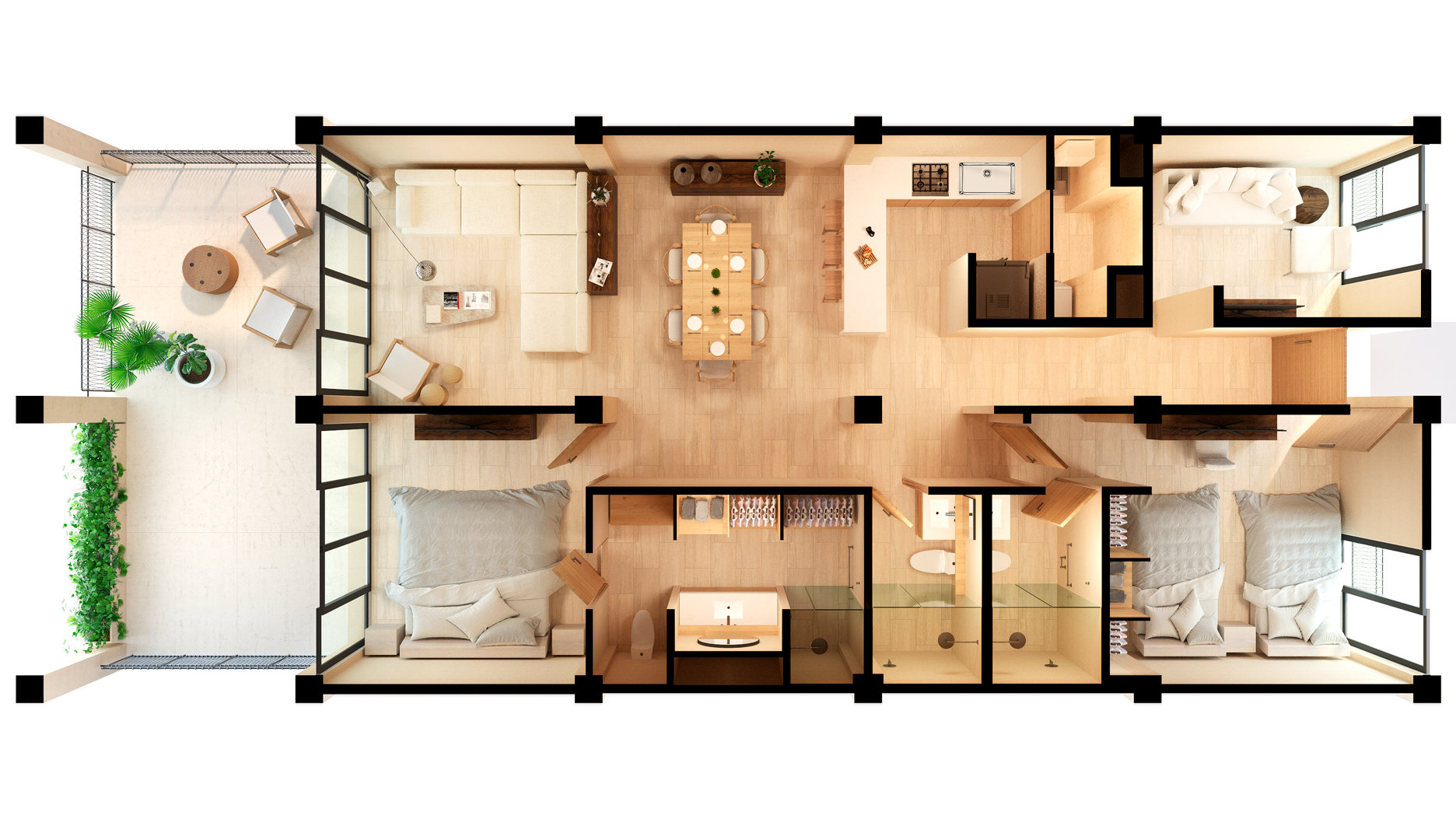 Apartment D
3 BEDROOMS
3 BATHROOMS
1,572 INTERIOR SQ FT
538 EXTERIOR SQ FT
2,110 TOTAL SQ FT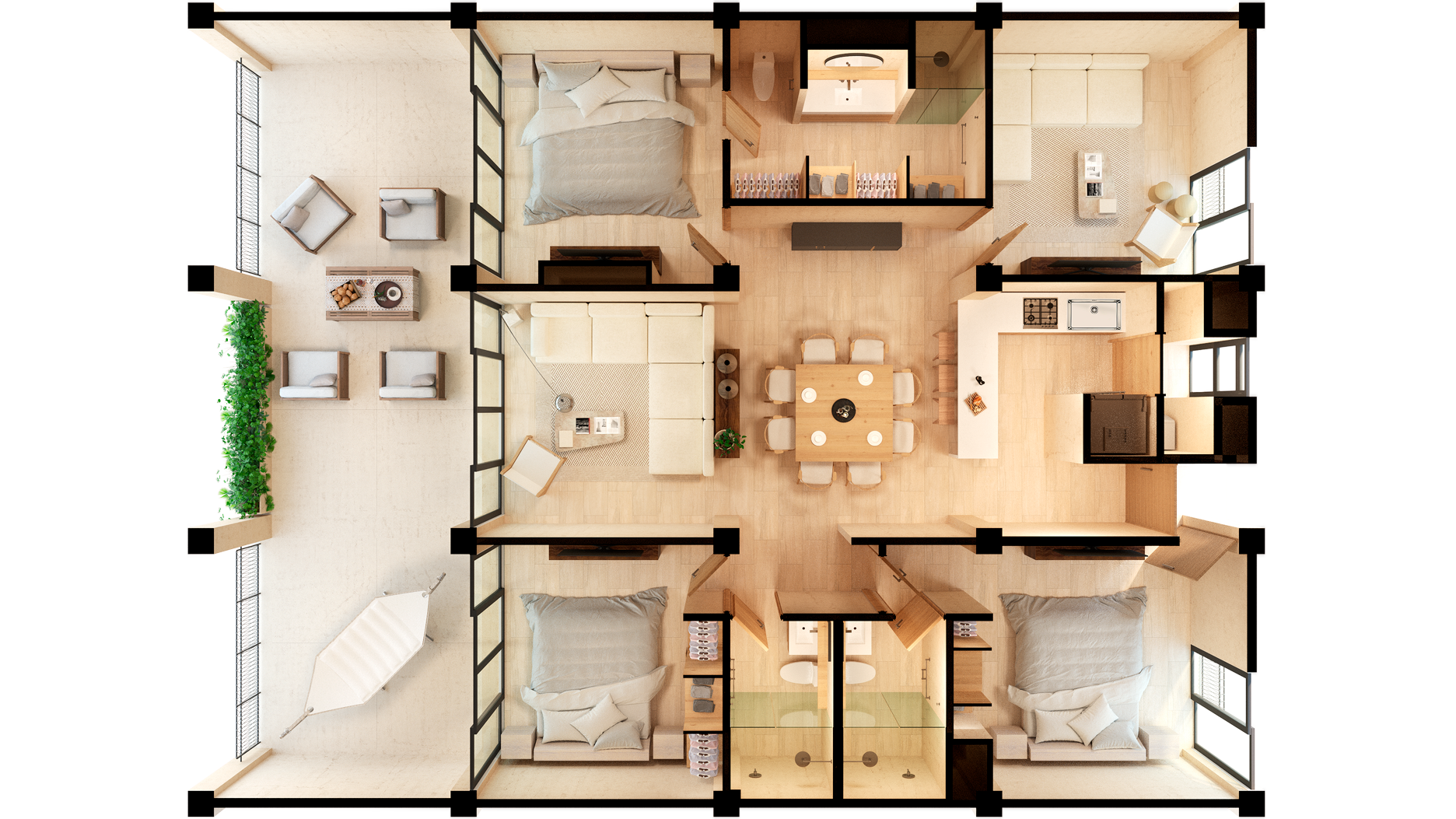 Apartment D
3 BEDROOMS
3 BATHROOMS
1,572 INTERIOR SQ FT
538 EXTERIOR SQ FT
2,110 TOTAL SQ FT
Apartment E
3 BEDROOMS
4 BATHROOMS
2,127 INTERIOR SQ FT
362 EXTERIOR SQ FT
2,489 TOTAL SQ FT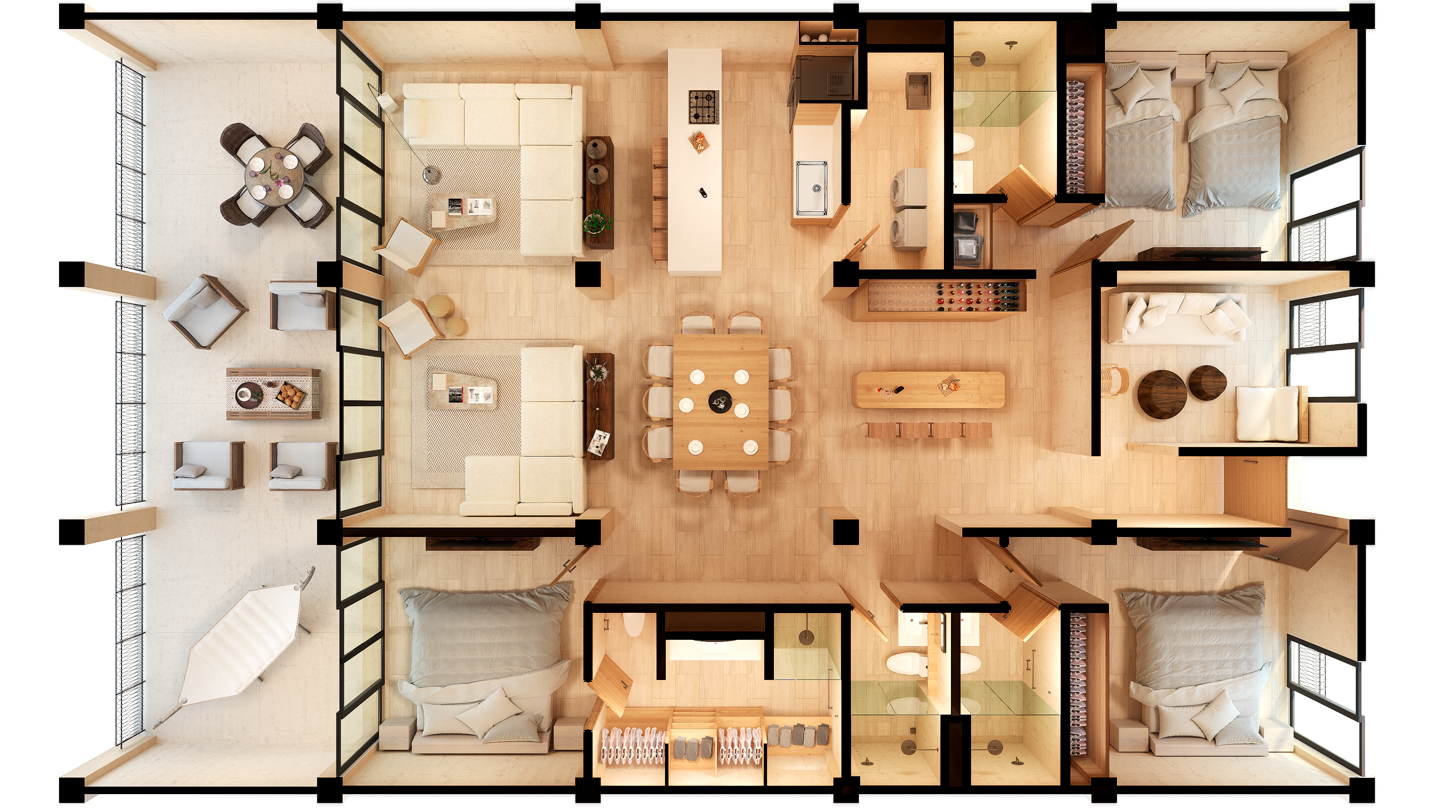 Apartment F
3 BEDROOMS
4 BATHROOMS
1,980 INTERIOR SQ FT
360 EXTERIOR SQ FT
2,346 TOTAL SQ FT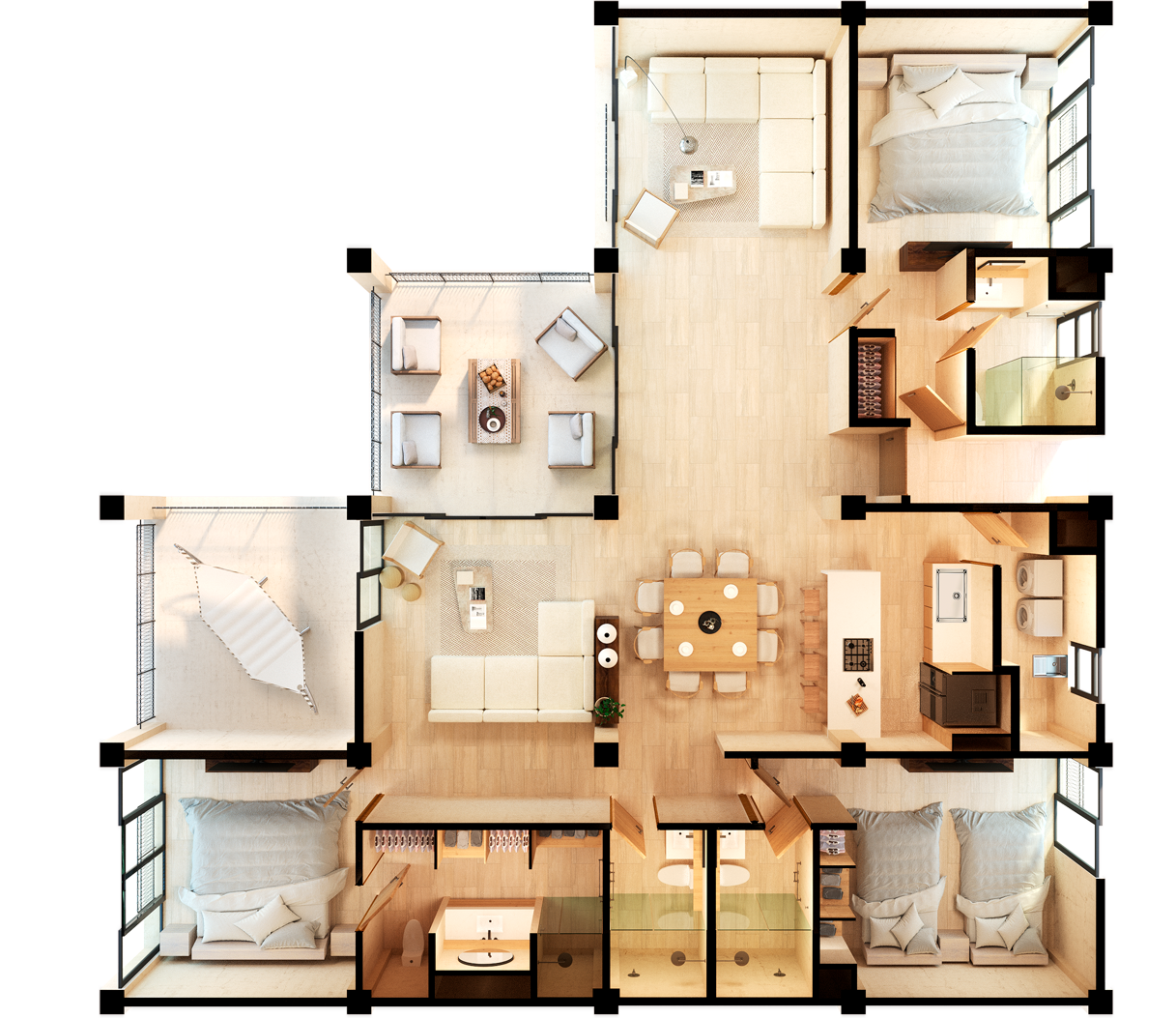 Apartment F
3 BEDROOMS
4 BATHROOMS
1,980 INTERIOR SQ FT
360 EXTERIOR SQ FT
2,
Apartment G
4 BEDROOMS
4 BATHROOMS
2,131 INTERIOR SQ FT
570 EXTERIOR SQ FT
2,702 TOTAL SQ FT